If you are not happy with your current smile then you should look at the cosmetic procedures that our office provides. These procedures will make your smile look better and improve your appearance quickly and efficiently.
Porcelain Veneers
These are thin layers of tooth colored fronts that are slipped on the top layer of a tooth in order to make it look better. Dr. Bott's uses Porcelain Veneers to hide the imperfection of teeth. This procedure is most effective to hide permanent stains, chips or crooked teeth. The procedure starts with a thin layer of tooth enamel removal in order to make it easier for the veneer to be bonded to the tooth. After the completing of the enamel layer removal, and impression of your teeth will be taken and sent to a laboratory later so that the veneers are made of perfect size. Then you will be called at another appointment at which the veneers will be applied in your teeth with perfect alignment. The colored tooth porcelain used by us is valued due to its 2 very important qualities which are durability and beauty. If you want your porcelain veneers to be made and fixed so that your smile confidently and feel beautiful then we are the ones you should choose. Dr. Bott is considered one of the best cosmetic dentists in the area. We look forward to hearing from you today.
Cosmetic Bonding
When any teeth are accidentally chipped or broken then cosmetic bonding is what you need. This way you can restore the functioning of your teeth. Other than this, cosmetic bonding is used by many people just to make their smiles better. The material used in cosmetic bonding is composite resin which is different from those that is commonly used for making crowns, bridges or veneers. This procedure can be done in just 2 appointments and doesn't require much time. The 1st step is scoring the tooth that will be treated to help in strongly bonding the material to your tooth. The surface of the tooth is coated with resin and a special type of light is applied so that the material sets quickly. After the completion of this procedure you will notice that your smile becomes better and more beautiful. The main task in this procedure is to match the color with the tooth. This is something at which Dr. Bott is very skilled at. In order to get in touch and get more information to get our bonding procedures in American Lehi, fork and Pleasant Grove, call us today.
contact us here.
Tooth Colored Fillings
In the event you are not happy with your silver filling sand you don't like the way they look, all you need to do is to get them filled with a special type of composite material that is a tooth colored filling. Silver and amalgam fillings aren't only dark but they have also been a health concern due to the presence of mercury in them. At Dr. Bott's office, the material used are new and they are aesthetically better and safer than many products that are out there in the market. Your previous fillings can often be replaced in a single appointment. Everyone deserves to look beautiful and a beautiful smile can make a person look 10 times more beautiful so contact us for a free consultation on our tooth colored filling options.
Teeth Whitening
There is another option at Dr. Bott's office for teeth whitening which provides much better results to the patient. The appointment lasts for about less than an hour and it can leave your teeth in a shade that is upto 9 times whiter than your original shade.
Opalescence® Whitening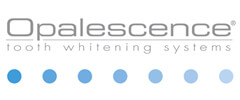 Now you have access to Opalescence for whitening your teeth in American Fork, UT at Dr. Bott's office. The product used is Opalescence BOOST®. This is currently proven to be one of the best advanced whitening systems available today. The procedure includes of simply filling bleaching tray sets with a highly specialized, concentrated Opalescence® gel. After that it is placed over the teeth and a chemical reaction activates the gel. It is a very safe method, even safer than using laser light for teeth whitening. This will not lead to swelling of lips and gums like it has been reported by many people who have undergone laser teeth whitening. When you'll use Opalescence BOOST®, you will observe that what miracles can be done within one hour. You will love how beautiful you teeth will look and feel. So what are you waiting for? Visit our American Fork, UT office to get a bright and beautiful smile. Contact us today for more details.
Zoom® Whitening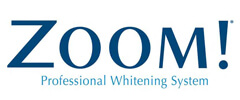 Zoom whitening is a new whitening procedure which is completed in a single appointment. This will leave you with a noticeable beautiful smile and all you need to do is get an appointment and the smile will be all yours. We have always been aiming towards providing our patients with new services and Zoom whitening is one of our new services. So why should you waste time at home and get your teeth whitened in weeks instead of getting everything done in a single appointment. You will feel the difference and your teeth will look as beautiful as you can imagine.
Our office is located in American fork, serving Lehi, Pleasant Grove, Alpine, and all surrounding areas in Utah County. We will make sure all you dental needs are taken care of.